Tennessee was ranked 7th in Site Selection Magazine 2020 Prosperity Cup
Site Selection magazine has released its annual rankings of Global Best to Invest locations and Top Investment Promotion Agencies, which will appear in the May 2020 issue. These features recognize the nations and national/regional economic development offices that were the most successful in attracting capital investment projects in 2019. The rankings' methodology is based on an index of data from the proprietary Conway Projects Database (which tracks private-sector facility projects worldwide) and several other global economic data sources.
The 2020 Prosperity Cup recognizes the successful business recruitment and retention efforts of state-level economic development efforts.
Despite the onset of the global pandemic, "Our Global Best to Invest rankings are a look back at the economic and job creation successes from the year gone by, and may give us a hint as to which economies will lead the global recovery," writes Adam Jones-Kelley, president of Conway, Inc., and publisher of Site Selection. "Our collective and well-deserved fear and uncertainty about the future cannot diminish the successes celebrated on these pages. Let us hope that the kind of ingenuity, policies and reforms that allow countries and regions like these to succeed will be deployed to help guide us through today's debilitating crisis."
Source: Site Selection Magazine
The East Tennessee Economic Development Agency markets and recruits business for the 15 counties in the greater Knoxville-Oak Ridge region of East Tennessee. Visit www.eteda.org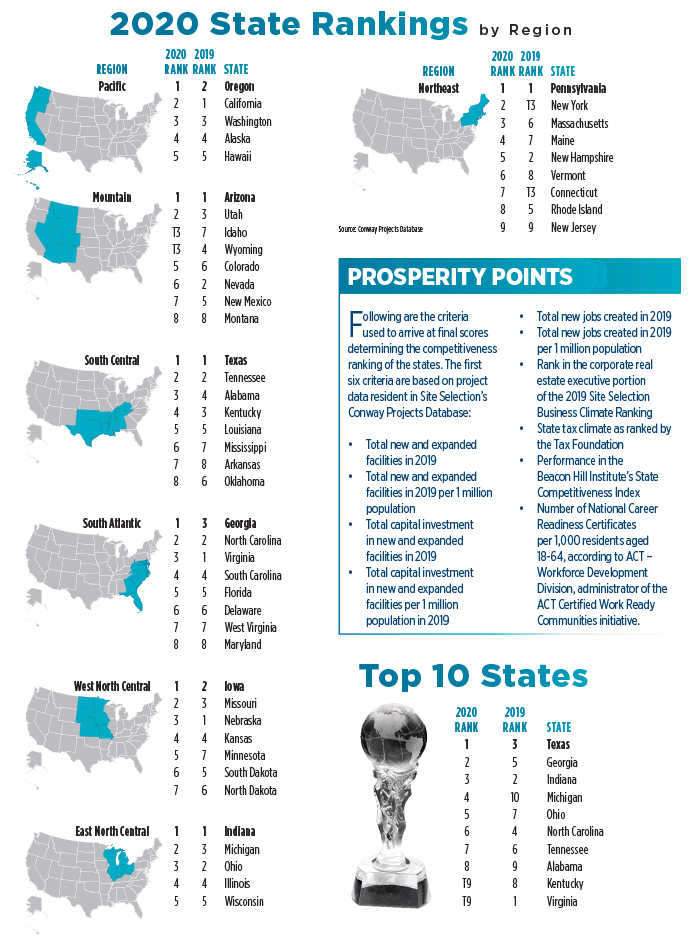 Published May 5, 2020